Melissa's Hope Newsletter – September 2013
Hey Y'all,
" To the world you may be just one person but to one person you may be the world." Now that is some powerful stuff right there! Melissa's Hope has much to celebrate and be thankful for, without the generosity from you we would not be able to provide for the beautiful children of Haiti. We would like to thank you for your time, thoughts, prayers, and generous donations.
WHAT'S NEW?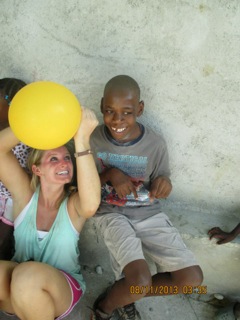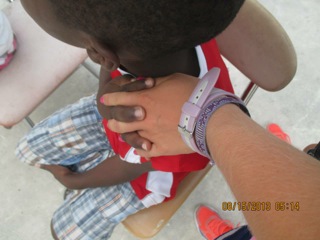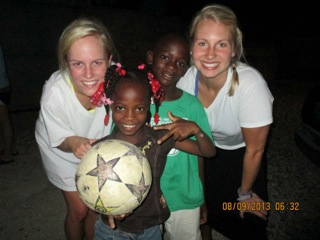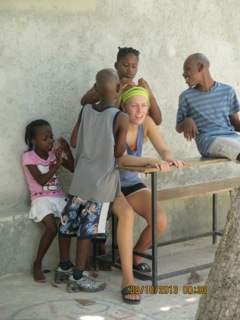 Shout out to the amazing team that we had down here from the states this past week! They did so much great work here in Haiti. There were 6 people on the team and they kept all the children entertained and having fun. They brought so much needed supplies and even took the school aged children to pick out their very own backpacks! One of the girls on the team said, "There are truly not enough words to describe my amazing wonderful trip to Haiti. The attachment I've gained towards the beautiful children is so precious." Melissa's Hope is just that, a place of hope, a place of love, and a place to call home.
Melissa's Hope is getting with the times and now has a Facebook page! Show some support, check us out, and like our page! It's www.facebook.com/melissashopefoundation. Feel free to add pictures, memories, and stories the more the merrier!
CURRENT ISSUES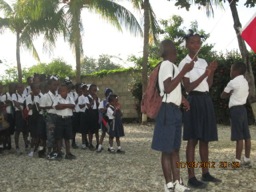 The whole country of Haiti has asked the government to change the opening of the schools to October 1st instead of September 1st. Schools and parents were not ready financially to send their children to school. At Melissa's Hope we have 7 of our own children that attend school and we provide schooling for 75 children. We provide all children with uniforms, books, and supplies. We have been provided with a blessing allowing us to have another month to prepare for the school year. We are hoping and working hard to educate another group of children so that we can send them off to high school. We would love and greatly need donations in any shape or form! If you need help or have any question feel free to email mallory@melissashope.org.
Donations, thoughts, and prayers are greatly appreciated!  Come visit melissashope.org and catch up with us.  We'd love to hear your stories and thoughts, and now you can post them on the website. Also, making a donation to Melissa's Hope is EASY and straight forward.  And EVERY dollar will go directly to Pascal, Charlette, and the kids.
Thanks for taking time to read this newsletter.  We're thrilled to keep you updated.